After what seemed like a grueling year-long winter, spring is right around the corner! No better way to get spring ready than incorporating a couple of in-season pieces for an elevated twist on your wardrobe. We love adding monochromatic pieces from Zara to get an expensive look without breaking the bank!
Find our favorite Zara picks below: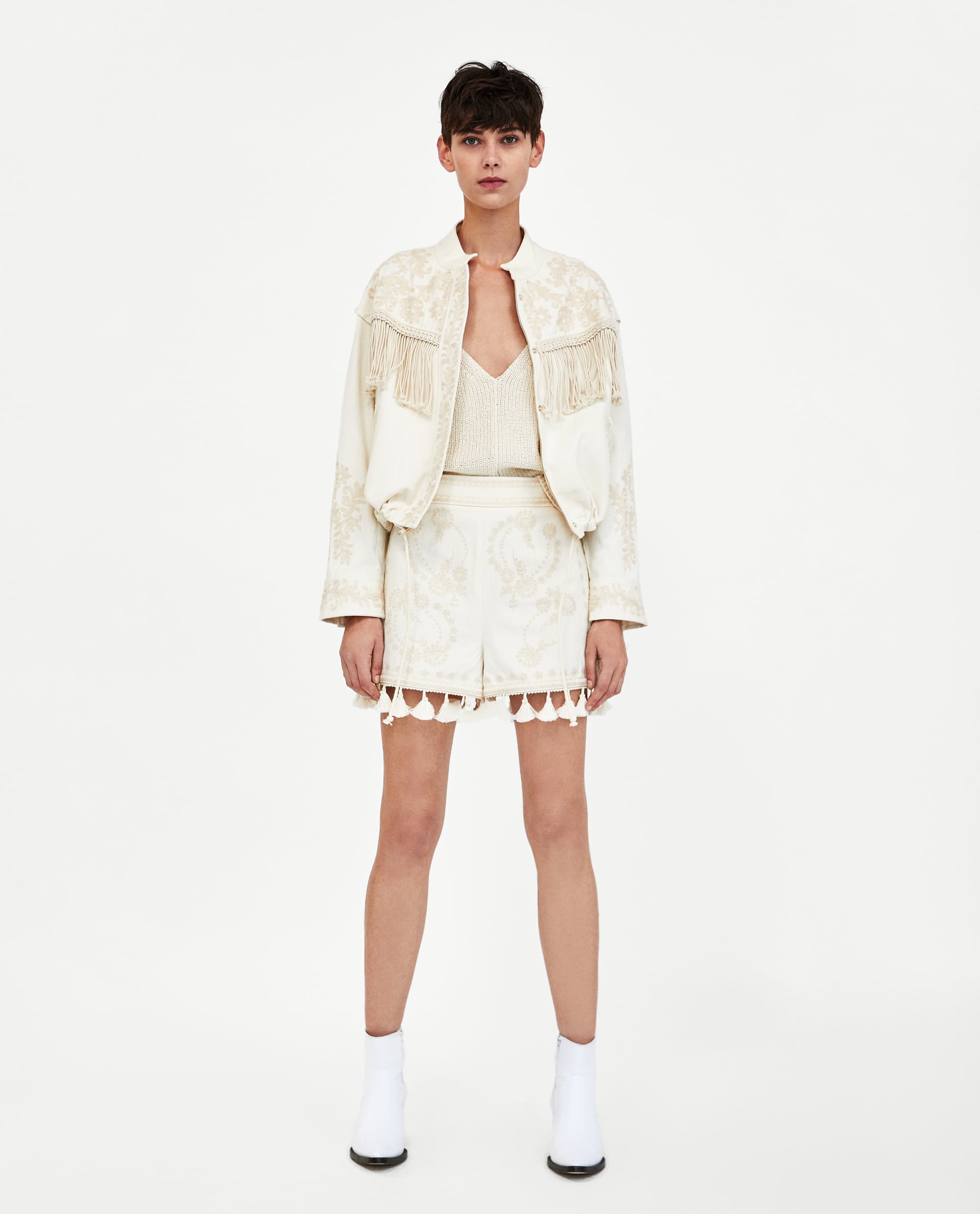 Embroidered Jacket and Shorts
Love this embroidered jacket short combo for a CRISP take on brunch, or a sleek festival season look.
White Zara Ankle Boots
These white boots will add an instant fresh take to any look- be sure to get them soon, they seem to sell out quick!
Knit Top and Skirt Combo
Perfect look for a beach or island getaway. Wear this combo with some slip-on sandals and a raffia bag.
Asymmetric Top
This asymmetric top is tres chic! Slick your hair back into a bun, and pair this top with some wide leg pants or jeans for an elevated every day look.
Embroidered Tulle Dress
Need ideas for a traditional Indian/Pakistani look? This Tulle Waistcoat is PERFECT to pair with culottes for a dinner party look.
Minimal Halter Top and Skirt
Okay.. So if you haven't figured it out by now- we are super into this Minimal Collection from Zara. Here's one of our favorite halter top/skirt combos in black. How amazing would this look with sleeked back hair!
Minimal Halter and Pants
Maybe you're more of a pants girl? Pair the halter top with these wide leg pants.
Raffia Bag
We also feel like Zara is having a major accessories moment. We suggest getting these Raffia bags before they sell-out!
Wooden Minaudiere
How adorable is this wooden minaudiere?? Pair with any of the looks above for a dimensional look!